Total Pet Care Under One Roof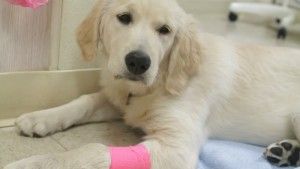 All Creatures offers almost everything your pet will need during their lifetime. Quality, comprehensive care provided by highly-trained, caring professionals that you can trust.
Veterinary Care - Life is full of surprises and All Creatures is here for you through all stages of life, every day, when your best friend is healthy and especially when they are sick.

​​​​​​​At All Creatures, it's easy to keep your new puppy up-to-date on vaccines. We offer routine exams, vaccinations, state-of-the-art diagnostics including x-rays, ultrasound, blood pressure and EKG, in-house, as well as out-of-house laboratory testing for blood work, cytology and biopsies, hospitalization, surgical procedures, dentistry, and much more.

We offer appointments year-round for routine check-ups and vaccinations, as well as for our grooming and boarding patients. We also offer vaccine clinics. You will find the schedule below:
​​​​​​​
Vaccine Clinics
Amelia - 1st Saturday of every month, from 7:00 AM - 1:00 PM.

Anderson - 2nd and 4th Wednesday of every month, from 2:30 PM - 6:00 PM.

Mt. Washington - 1st and 3rd Wednesdays of the month from 3:00 PM - 6:00 PM​​​​​​​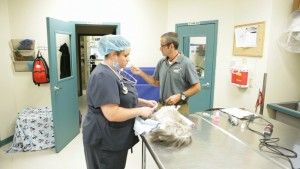 Surgery - All Creatures provides a large, state-of-the-art surgical suite, staffed with highly-trained nurses and doctors to provide your pet with the most safe and comfortable surgical experience possible.The anesthetic plan is tailored to each individual patient, and pre- and post-operative pain medication is included. In-house blood work is also available as a pre-surgical option to ensure the safety of your pet.

Dentistry - Our high-tech dental suite is equipped with XXX and our specialized dental technician and veterinarians perform dental cleaning, x-rays and extractions for patients with dental disease.

House Calls - Our dedicated veterinarians bring compassion and high-quality veterinary care to you with our ability to do house calls. For pets who are too large to transport or pet owners who are unable to travel easily, this resource is invaluable.

Boarding - All Creatures boarding facility is equipped with 3 sizes of canine kennel, 2 options for feline boarding, and the ability to board all varieties of exotic pets. All boarding guests get playtime daily and our canine boarders get three walks daily. Unlike other facilities which provide boarding services only, All Creatures has licensed veterinarians on-site 7 days-a-week, as well as the ability to perform grooming, medical and surgical services while your pet stays with us. Should your pet ever become ill during their stay, on-site licensed veterinarians are available to care for your pet.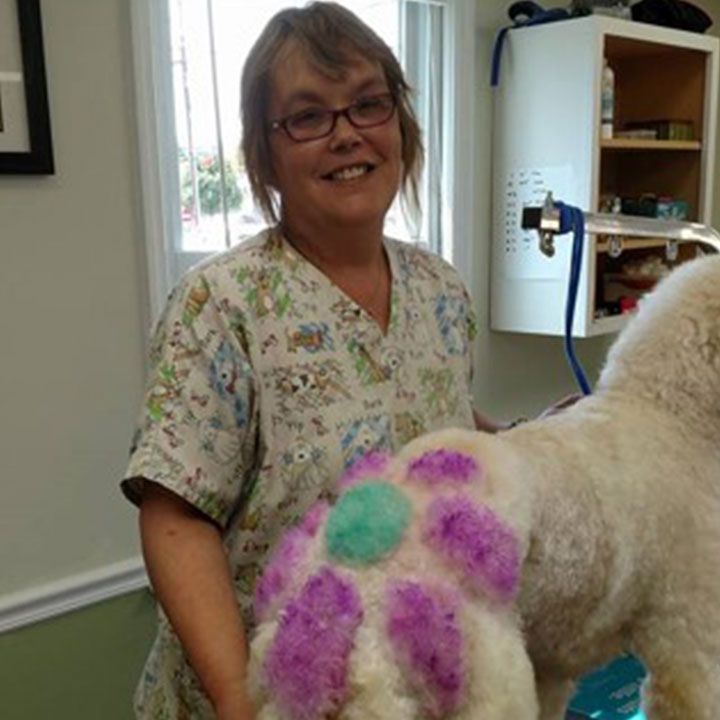 Grooming - The grooming department at All Creatures is staffed by trained, experienced groomers, and we offer a variety of services, including bathing, nail trimming and breed-specific cuts. We recommend introducing your new puppy to grooming at an early age.
The "puppy cut" is for puppies around 6-8 weeks of age and includes a bath, cleaning the face and paw pads, trimming nails and a light trim at an affordable price. Positive early experiences are essential for lifelong grooming in a stress-free environment.

Training - Our training center is a 4,000-square foot, indoor, climate-controlled facility, traction-padded flooring with agility equipment on-site. Michael Snively is the Dog Obedience / Behavioral Trainer at All-Creatures Animal Hospital, and offers a variety of classes ranging from basic training to advanced training, and even agility classes. You can find more information and our training class calendar here.

Cremation Services - The loss of a loved one is always tragic and often unexpected. At All Creatures, we offer cremation services, both private (to have the ashes returned to you) and communal (if you choose to not have the ashes returned). All private cremations are returned in a beautiful, natural wood urn and come with a hand-painted baked clay imprint of your pet's paw.