Advanced Training
Our Advanced classes will give you the opportunity to master the commands from previous classes and achieve an impressive bond of respect, communication and understanding. We will practice in-depth exercises to really put them to the test.

Imagine your dog heeling right by your side, without you holding the leash, while walking through a crowd of other dogs and people, and keeping eye contact with you. Or, picture your dog staying in a sit position across the room from you, surrounded by tempting objects, like hot dogs, toys and socks, all while another person and their dog walk in circles around your dog.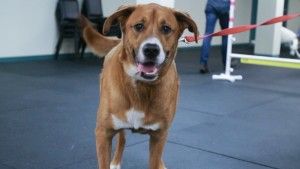 These are the kinds of exercises we practice in Advanced class. We will also learn new commands, including stand, touch, back up, crawl, and take a bow.

Sessions are 1 hour long, and we meet once a week for 6 weeks. $99
To sign up, or for more information, please call us at 513-797-7387.