Agility Class
Stimulate your dog's body and mind, with a sport that's fun for everyone! Once your dog has become familiar with the agility equipment, it's time to take the fun to the next level! Work with Michael, our trainer, to develop your communication skills and your dog's understanding of the commands and hand signals.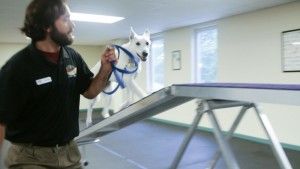 You will have the chance to run through the entire course with your dog off-leash, building speed and responsiveness, while fine-tuning any difficulties with certain obstacles. It's a great way to have a lot of fun and bond with your dog!

Sessions are 1 hour long, and we meet once a week for 6 weeks. $99
​​​​​​​
To sign up, or for more information, please call us at 513-797-7387.