Basic Training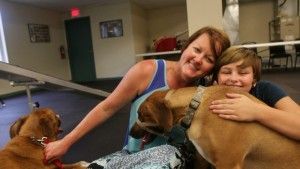 Our training emphasizes positive reinforcement, so your dog will enjoy learning! Consistency, Patience, Practice and Praise are at the core of our training philosophy. Together, we will build the relationship between you and your dog, so you can be a strong leader.
Michael, our trainer, will help you deal with common behavioral issues, including over-excitement, jumping, nipping, mouthing, chewing, barking and potty training. We will practice leash walking skills and teach them useful commands, including focus, off, sit, down, stay, come, wait, take it, drop it and leave it.

Sessions are 1 hour long, and we meet once a week for 4 weeks. $69
To sign up, or for more information, please call us at 513-797-7387.