Doggy Social Events
The importance of proper socialization for our dogs cannot be emphasized enough. Getting your dog exposure to a wide variety of other dogs is essential, in order for them to develop important social skills. Even if there are other dogs in the household or a few neighbor dogs that your dog gets along with, interacting with new, unfamiliar dogs on a regular basis will improve your dog's confidence and comfort. It is best to begin socializing them as early as possible, but it's never too late to start. Dog parks can be a great place for socialization but, unfortunately, if there are irresponsible owners present, dogs can easily become traumatized instead.

That's why every Saturday, 12pm-1pm, we have a FREE Doggy Social Event at All Creatures Animal Hospital. It is held outside in the grassy area, weather permitting, or upstairs in our training area. All dogs remain on-leash, and it's a chance for them to interact and make new friends. It's a place where high-energy dogs can blow off some steam together, while shy dogs can observe and be introduced gradually. Dogs that are uncertain of one another are often encouraged to be walked side-by-side with a bit of distance between them, so they can gradually become used to each other's presence. Michael, our trainer, will be present to make sure the specific social needs of each dog are met and to offer helpful advice, so your dog can have fun socializing with others.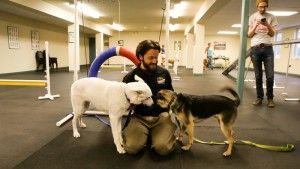 Dogs of all ages and breeds are welcome, as long as they are up to date on all core vaccines. Puppies must have had a minimum second-round of vaccines, at least two weeks prior to attending the event.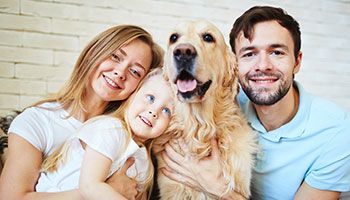 The 'How To' Class is a FREE class designed to cover those basics of dog care that many owners are not familiar with.

​​​​​​​In this class, dog parents will learn how to trim their dog's nails, how to properly clean their ears, how to maintain a healthy coat for their dog & how to size collars, leads &
harnesses.
​​​​​​​This FREE event takes place in our training room, at our Amelia location.